Pampa Rifle & Pistol Club.inc

This sport utilizes a rifle, shotgun, and a handgun.
The stages will attempt to portray a defensive or offensive situation in which the use of firearms is an appropriate solution.

You will need any safe and serviceable firearm.
Handgun: a 9mm/38special/ 40/ 45
Rifle: a .223 semi-autos, bolt actions, lever actions, etc. Ranges are as close as 10 yards to as far as 300 yards.
Shotgun: a minimum of a 20 gauge, may be used.
Holsters: They must meet the guidelines, equipment must be practical for self defense use, concealable, suitable for all day wear.

How will be scored by:
Each target must by engaged. Steel targets must fall to be considered neutralized. Cardboard targets must have a designated number and placement of hits. If the target is not hit a penalty is added to the total run time.

Safety is always enforced. Each stage will have a designated range officer who will be primarily responsible for the conduct of the stage.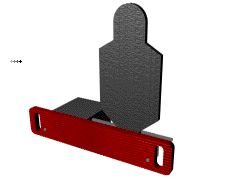 3 gun is postponed.
Need to know who all is interested in doing this again. we need help with set up & take down as well. If interested tell one of the officers and we will start up again.​

​​ But, don't worry we will be back soon!